Children Etiquette & Social Skills – Macaroni and Please®

Duration: 3 hours x 2 sessions | Venue: Refer to Schedule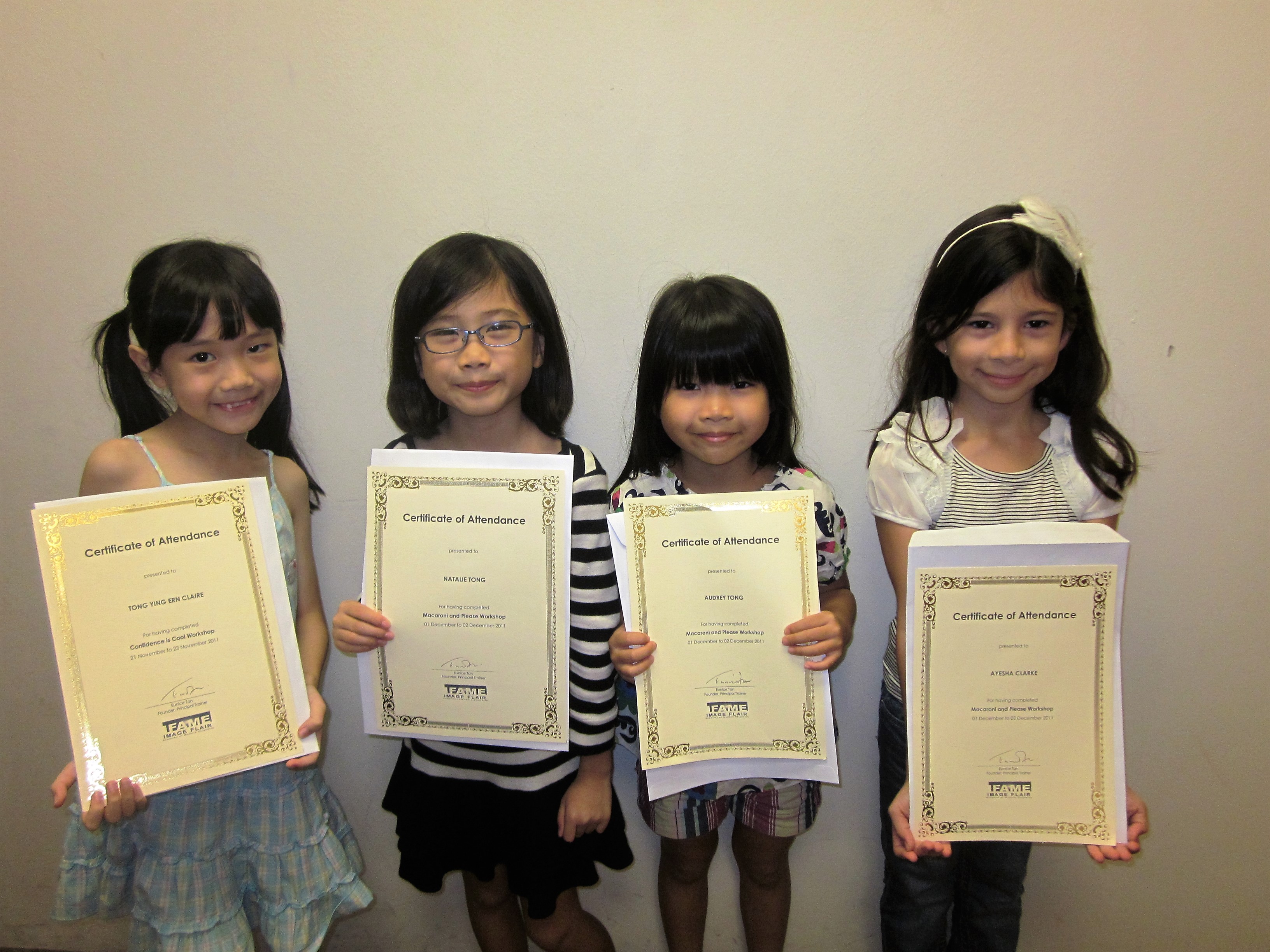 Children Etiquette & Social Skills – Macaroni and Please Workshop
Learning important children etiquette and social skills will help a child develop a higher standard of values, vital to the basis of forming a respectful and thoughtful personality. Having this ability will open your child toward acceptance of all individuals regardless of how different a person might be. Childhood is the exact time for direction in the successful development of such interactions. Learning children etiquette, social skills and civility before bad habits set in starts at a young age.

Children who attend school, birthday parties, go out with parents or simply to the playground will need strong social skills to form healthy relationships without prejudice.
Who is it for?
Give your child a head start in life by exposing him/her to various methods for appropriate etiquette and socially acceptable interactions with others. This children etiquette & social skills – Macaroni and Please Workshop for ages 4-7 offers 6 hours of direct instruction over two days with 3 hours each day. Its comprehensive, hands-on, and in-depth instruction, accomplished through activities that children will love, allow for the acquisition of new skills and instill values to nurture them well into adulthood.
What is my child going to get from this course?
In today's world with the continual mixing of nationalities, races, and cultures, children require an early influence in how to work, greet, and join with others who are both like and different from them. This opportunity provides the advantage for your child to demonstrate superior methods of interaction with anyone and in any circumstance. We can help your child attain the confidence and knowledge to meet any situation and earn the respect of adults anywhere.
With a focus on developing effective children etiquette and social skills that are respectful to others, this workshop is essential to give your child specific techniques that will allow them to shine in any social setting.

What is the course fee?
Refer to Schedule
What's included in the course fee?
• Certificate of Attendance
• Snack and 1 meal on last day
• Course Materials
Contact Us
Image Flair values your comments and feedback. Our team is committed to providing excellent support to answer any questions you might have about our company or services.
Send us an enquiry using the form below.