Children Etiquette & Social Skills – Character, Confidence and Courtesy Kid®
Duration: 5 and 1/2 hours | Venue: Refer to Schedule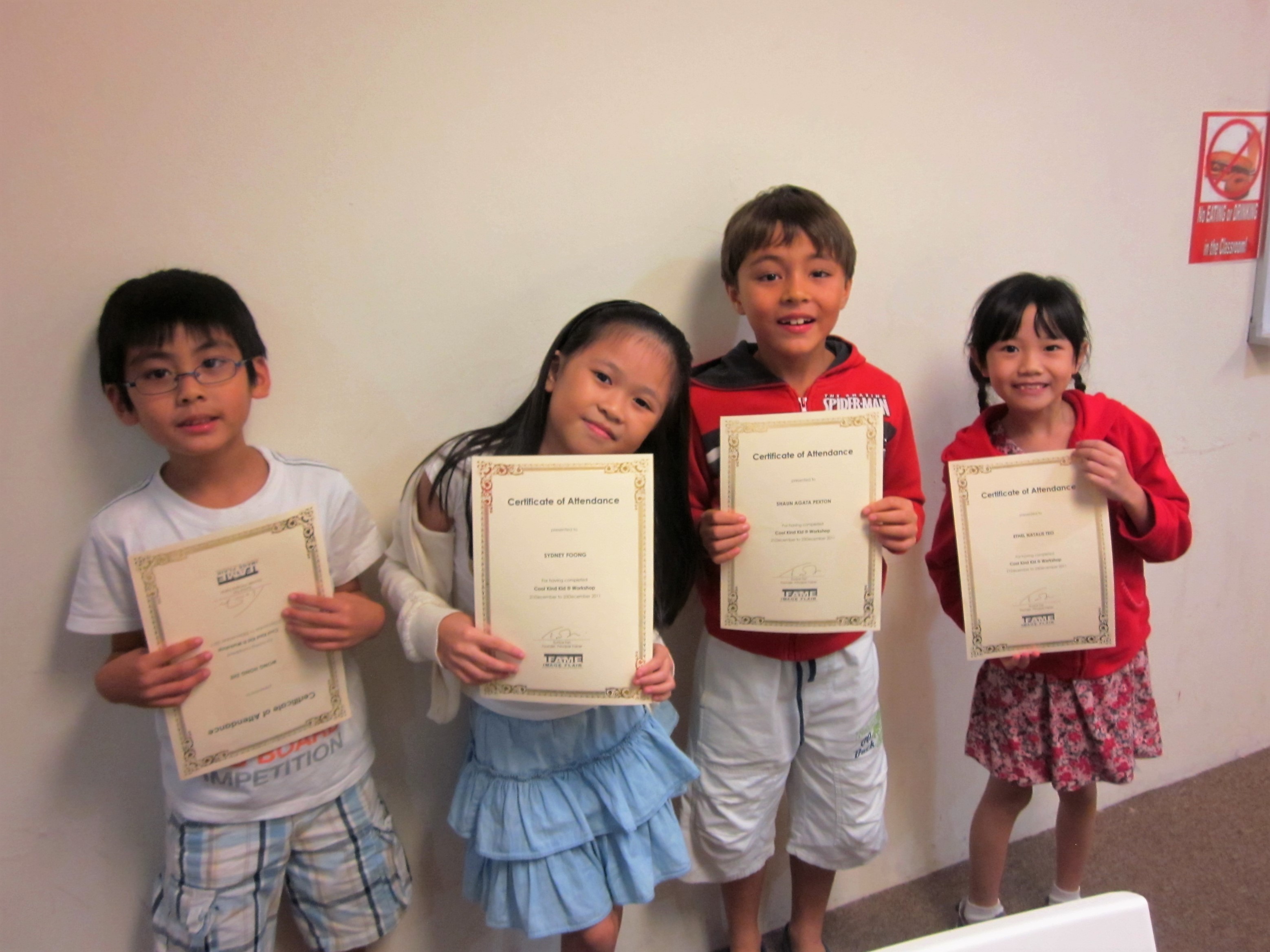 Children Etiquette & Social Skills – Character Confidence and Courtesy Kid
Image Flair, Academy of Modern Etiquette presents Children Etiquette & Social Skills, Character Values and Confidence Building Educational Program for the following age groups:
"CCC Kid®" for ages 4-7 will be held over two days
"CCC Kid®" for ages 8-12 will be held over three days
The benefits of the Programs are:
Teaching children how to be comfortable and confident in any dining and social situation
Building relationship with friends and family members, communication skills, self-esteem, self-confidence and respect for others
Instilling wholesome values that will have a positive impact on every area of a child's life
Showing children how to be a cool kid with a kind heart, how to live The Golden Rule in today's world, and how to be the best they can be
Who is it for?
These children etiquette and social skills – Character, Confidence & Coutresy workshops are for children ages 4-7 and also for children ages 8-12, who need some self-confidence, the development of communication skills, and understanding about how to make a good first impression. Because children are individual and so different with different expectations from parents, Image Flair has developed this set of classes to provide instruction in confidence for the shy child, the child who is expected to be in the public eye, and the child of parents who expect their child to grow into a career that will require strong leadership and social skills.
It will teach all children how to cooperate and get along within the family structure as well as in a classroom at school. Your child will learn how to stand up to a bully, use effective phone skills, demonstrate poise in any situation and to hold the posture of one who is self-assured.
What is my child going to get from this course?
These children etiquette & social skills – chacrater, confidence and courtesy workshops will show your child how to maintain a posture of confidence both inside and out. Not only will we teach children how to use their body language to communicate confidence but also to strengthen their inner emotions. Knowing how to respond to others with respect and courage, with wisdom and self-esteem, and in self-reliant ways, will give your child the ability to handle most situations on their own. Your child will develop a strong character with self-control.
With a focus on building character, confidence and courtesy, this workshop is essential to give a foundation of growth in the development of a mature adult.
What is the course fee?
Refer to Schedule
What's included in the course fee?
• Certificate of Attendance
• Lunch and Snacks provided
• Course Materials
Contact Us
Image Flair values your comments and feedback. Our team is committed to providing excellent support to answer any questions you might have about our company or services.
Send us an enquiry using the form below.